SAFETY, SUSTAINABILITY AND RESPONSIBILITY
SAFETY, SUSTAINABILITY AND RESPONSIBILITY
SATINAL is inspired by the World Agenda for Sustainability (2030 Sustainable Development Goals), and wishes to do its part in building a healthy relationship between the development of our societies and the Planet.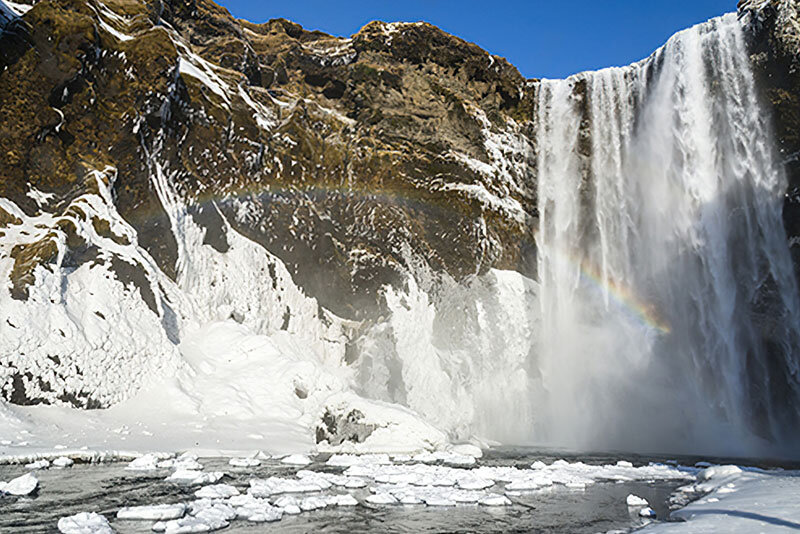 100% GREEN ENERGY AND RENEWABLE SOURCES
100% GREEN ENERGY AND RENEWABLE SOURCES
The energy used by SATINAL in its production processes comes from renewable sources: 100% green energy, originating from the uncontaminated waters that rise from the peaks of Trentino.
The company's philosophy, based on quality and innovation, has driven Satinal towards the search for an economically and environmentally sustainable energy solution. Raising awareness of environmental issues and striving to respect and protect nature are topics considered as a moral and social obligation. For this reason, Satinal is planning new investments to adopt further improvement solutions in terms of environmental sustainability, reduction of harmful emissions and energy efficiency.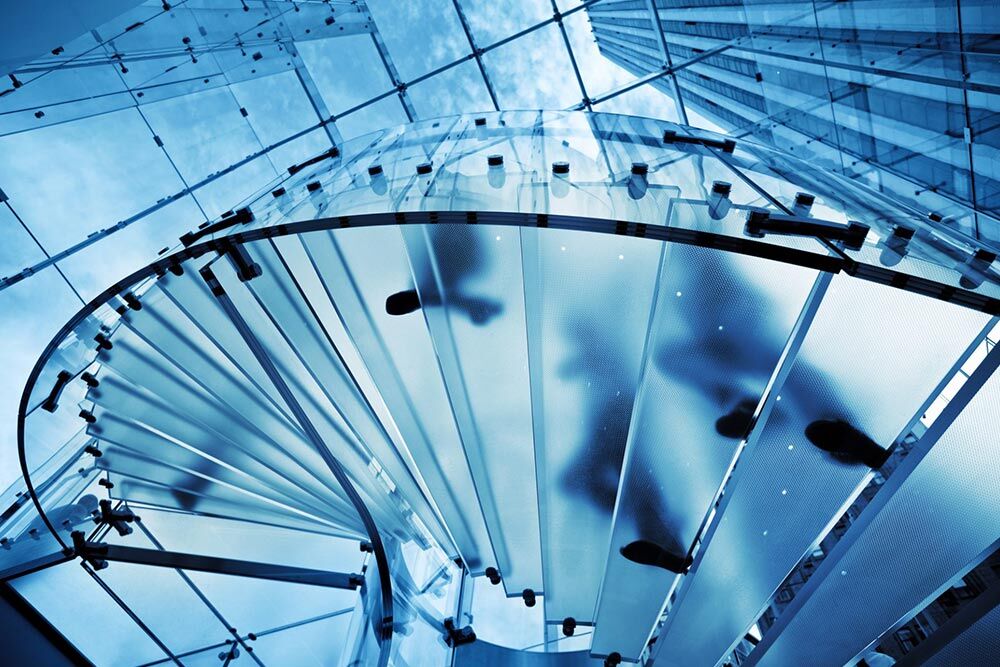 SAFETY
SAFETY
Safety glass is glass with additional safety features that make it less likely to break, or less likely to pose a threat when broken.
See the differences: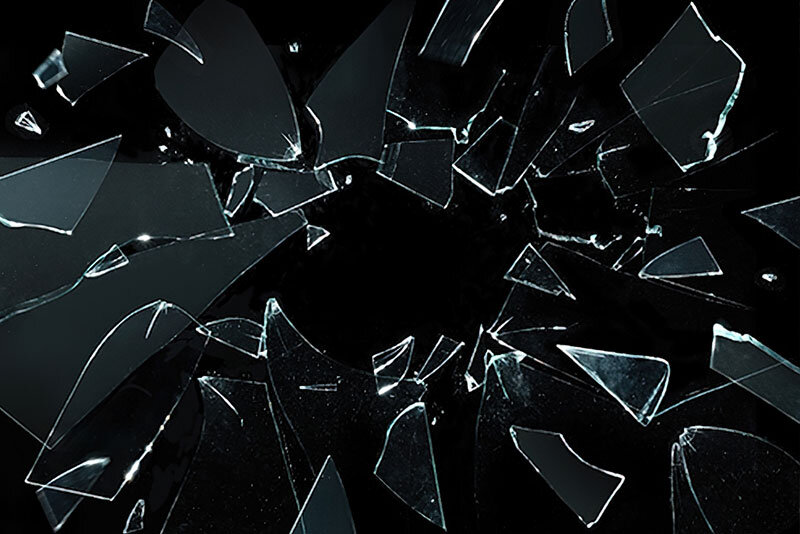 The annealed float glass breaks easily, producing long sharp and dangerous splinters.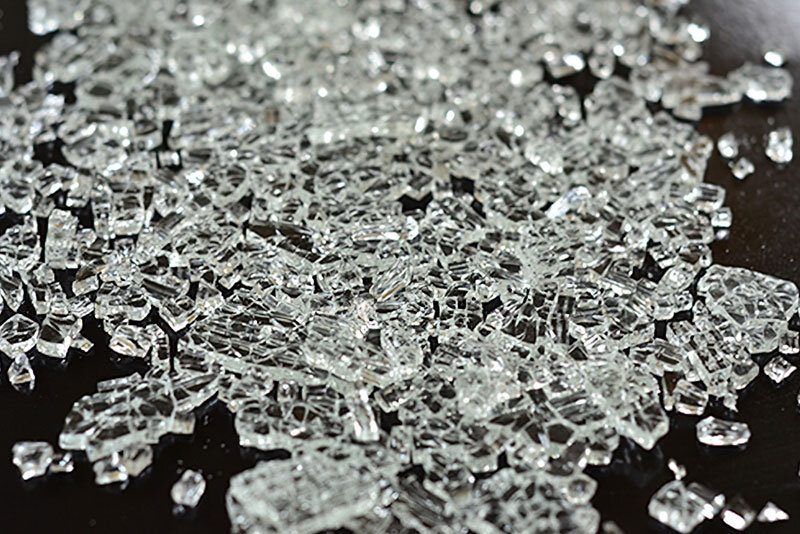 The tempered glass shatters in very small fragments that do not cause any damage to people.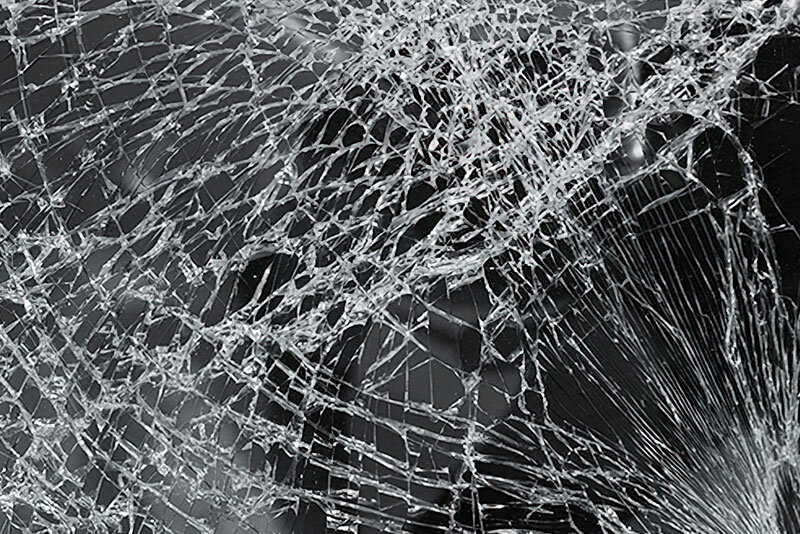 Laminated glass may crack under pressure, but tends to remain integral, adhering to the interlayer.
Our ECOSYSTEM for safety glass manufacture provides all the machinery and tools to transform annealed float glass into a safety glass, that can be distinguished between:
Laminated Glass: the laminated glass is produced by laminating STRATO® EVA Interlayers between two or more sheets of glass and bonding the laminate structure together under heat and pressure. TK Laminating machinery offer the widest product range and solutions for glass lamination on the international market. Together with STRATO® EVA Interlayers, TK Machinery allow the production of endless possibilities and solutions for architects and designers all over the world.
Tempered Glass: produced with TK Tempering machinery, it is obtained by thermal processing in furnaces with heating chamber and fast cooling.
Chemically Tempered Glass: produced with TK Chemical Tempering ovens, it is obtained by immersing the glass into a chemical bath at high temperatures, enabling a molecular transformation of the glass itself and conferring to the glass exceptional elasticity and impact resistance.
We invest to be the most valued interlayers and machinery manufacturer for safety glass processors, and we are the Italian Ecosystem for Safety Glass Manufacture:
STRATO® EVA Interlayers are processed from the granular raw material into a cast film that is then used to manufacture laminated safety glass.
TK is the brand specialized in the design and construction of machinery for glass lamination, tempering, chemical tempering and Heat Soak Test. The lines are equipped with all the process control technologies in order to always guarantee the best quality.
All our customers are supported with a 360° technical knowledge, training and support for all their industrial processes involved in safety glass manufacture.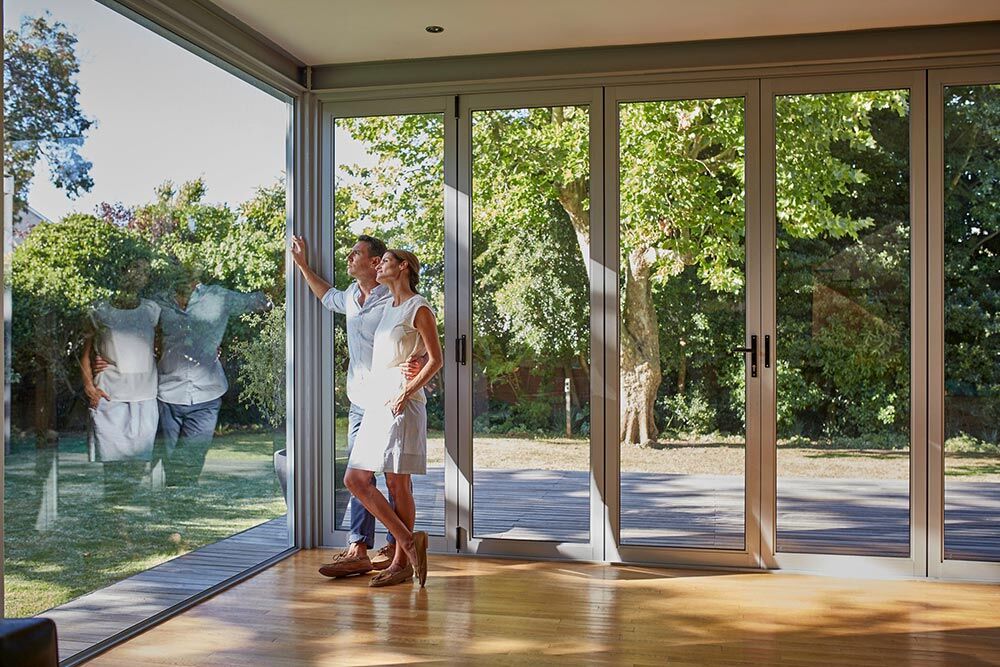 ENERGY-EFFICIENT BUILDINGS
ENERGY-EFFICIENT BUILDINGS
We can see extraordinary examples of architecture in iron and glass in the international panorama, with glass facades or large windows, or more simply… in our homes and offices. It's necessary to protect the living comfort: the interiors, with greater exposure to the sun, might overheat, especially during the summer season. Solar control is therefore essential to ensure a comfortable indoor temperature and it is also important for energy saving. STRATO® FRESCO is our innovative high-performance EVA films providing efficient solar control, with an exceptional transparency and resistance to weathering exposure.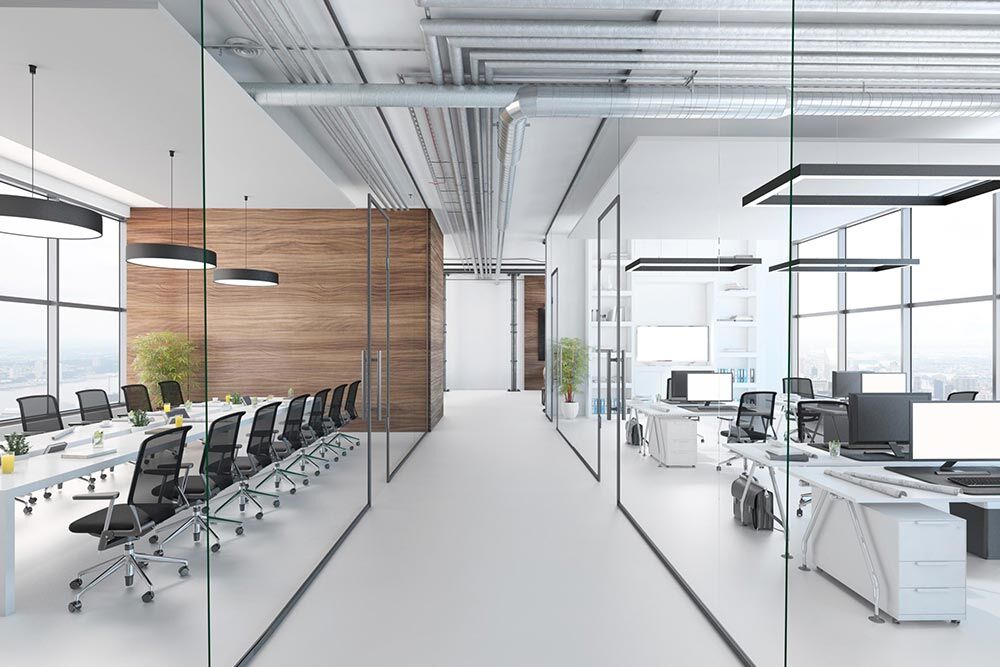 SOUNDPROOFING AND SECURITY
SOUNDPROOFING AND SECURITY
The complete range of STRATO® EVA interlayers is characterized by its excellent sound insulation properties. This makes it possible to produce laminated glass with higher performance than other interlayers on the market, minimizing the weight of the glass structure and maximizing the acoustic comfort of the environment.
A laminated glass with STRATO® EVA film is able to ensure acoustic insulation of both the internal environment from external noise (e.g. building windows) and the external environment from internal noise (e.g. open-plan meeting rooms). It is possible to obtain an important reduction in noise exposure in the private and professional environment, enabling an improvement of the level of personal comfort.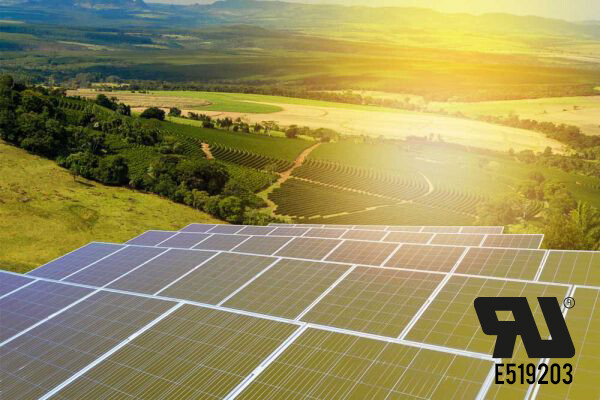 SOLAR APPLICATIONS
SOLAR APPLICATIONS
SATINAL developed a product range of encapsulating films used in the Photovoltaic industry to manufacture solar modules. The STRATO® Photovoltaic product range includes proprietary chemical formulations that guarantee high adhesion, UV radiation and weathering resistance for the most severe environmental conditions.
STRATO® Photovoltaic Encapsulants used for the manufacture of photovoltaic modules fall into the category of photovoltaic polymeric materials, according to UL certification: STRATO SOLAR PV and STRATO SOLAR PV HLT encapsulants meet the UL standards for safety and constant quality of photovoltaic materials.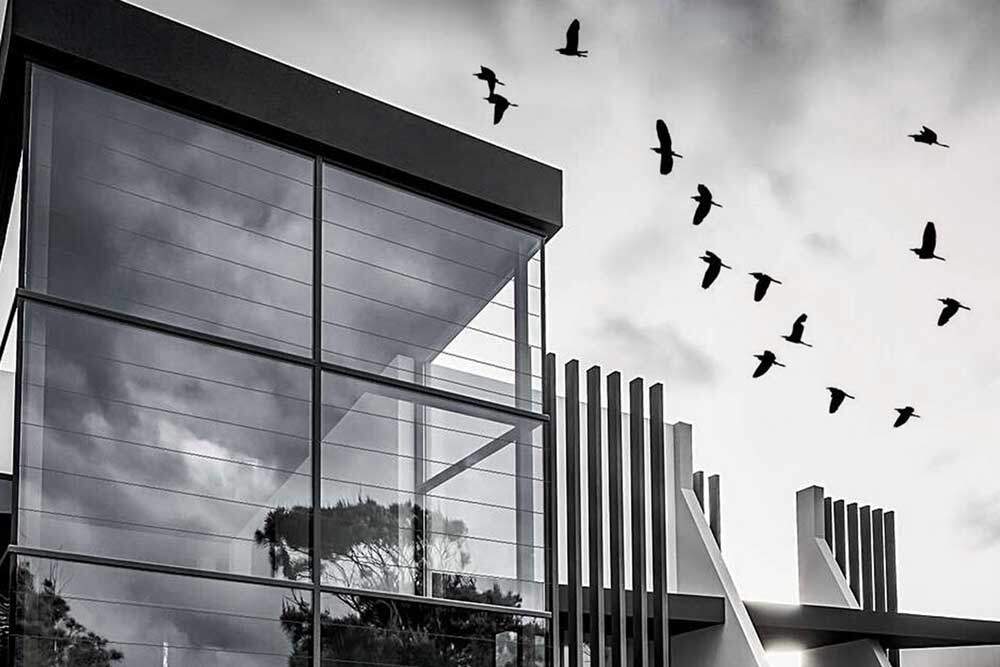 RESPECT FOR NATURE
RESPECT FOR NATURE
Satinal produces in Italy the first anti-collision EVA film for bird-friendly applications thanks to the development of its own exclusive extrusion technology.
STRATO® Bird Friendly is the first innovative and unique EVA interlayer on the market: it makes it possible to obtain a laminated safety glass characterized by lines, dots or patterns, recognizable by birds that, consequently, will avoid colliding against the glass.
Satinal has created the design of these effective patterns in its R&D Laboratory, based on studies carried out by international Associations and Laboratories that have been analyzing the flight and behavior of birds for several years.
Laminated glass with STRATO® Bird Friendly EVA interlayers will not only limit bird collisions, but will also provide several advantages given by laminated safety glass with EVA film.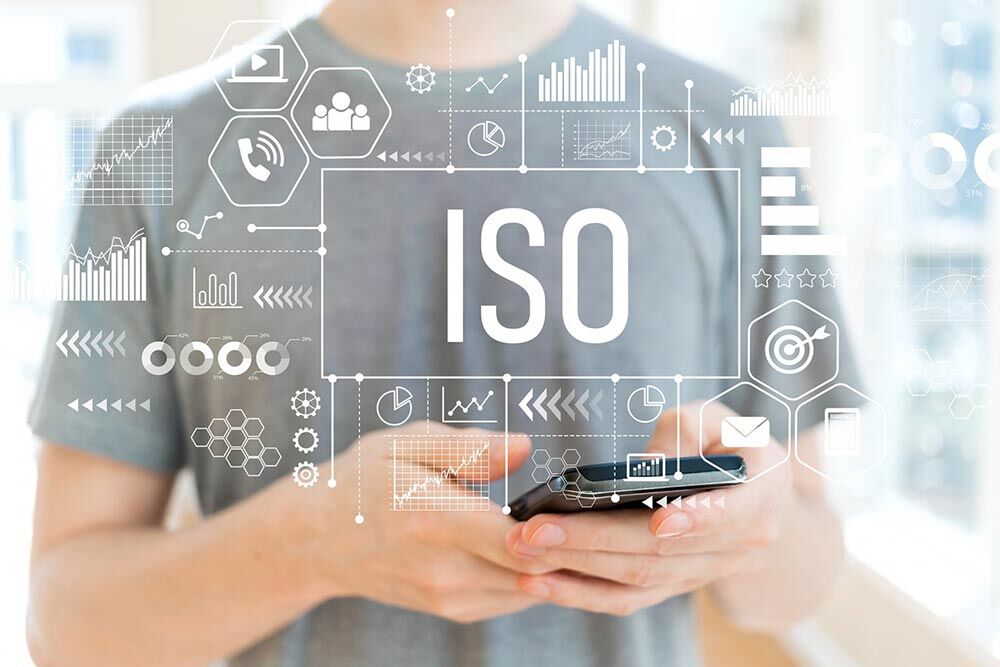 CERTIFICATIONS
CERTIFICATIONS
STRATO® is certified according to European (UNI EN ISO) and American (SGGC – ANSI – Miami Dade-UL) standards.
An important goal for Satinal is the achievement of ISO 9001 certification which demonstrates its commitment to constantly guarantee the highest quality products on the market. Satinal started all the activities of standardization and finalization of the in-house production processes, with the aim of achieving the ISO 9001 certification.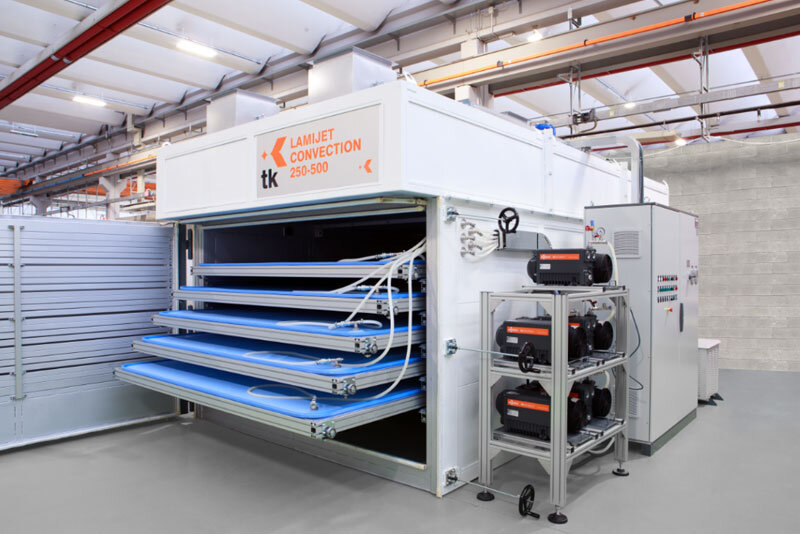 COST AND ENERGY EFFICIENCY: TK OVENS
COST AND ENERGY EFFICIENCY: TK OVENS
TK machinery for glass lamination and tempering ovens are designed and manufactured to meet our customers' requirements about quality standards, production volumes and cost efficiency.
TK ovens have a low energy consumption compared to the average of ovens produced and marketed internationally. This is due to the high quality of the materials used during the manufacture.